Holiday Party
"Social Half Hour" starts at 6:30 PM
Meeting starts at 7:00 PM
Middle Country Public Library in Centereach
Club members and their significant others are invited to attend Radio Central Amateur Radio Club's Annual Holiday Party on Wednesday December 27 at 6:30 PM at the Middle Country Public Library in Centereach.
Our 2017 General Meetings will be at the Middle Country Public Library in Centereach. You can get directions to the Middle Country Public Library here.

International Lighthouse Weekend August 19 and 20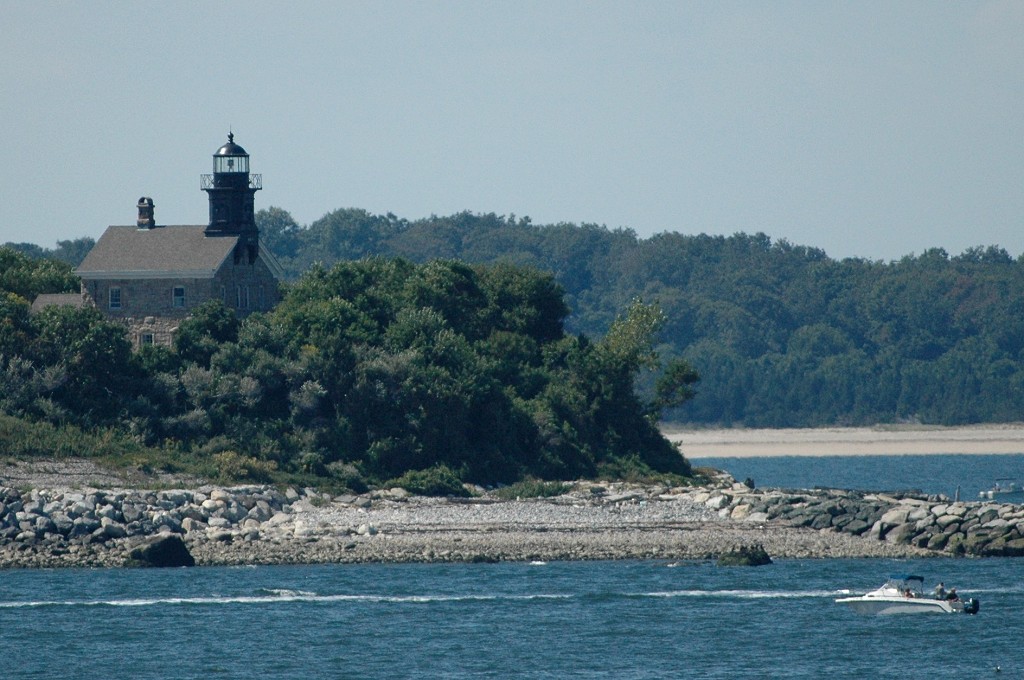 On August 18, Radio Central activated Old Field Point Lighthouse (US0148) as part of International Lighthouse Weekend 2017. We operated outside of the lighthouse under an EZ-Up shade tent courtesy of Bill, W2IIT. Throughout the day, despite unimpressive band conditions, we squeaked out 101 QSOs on 40, 20, 6, and 2 meters. We were graced with beautiful, comfortable weather all day. Operations went from 9:00 AM to 3:00 PM. We elected to limit our activity to just Saturday, since most of our crew had family commitments for Sunday. You can learn more about the lighthouse and its history here.

Tesla Science Center Electric Dream Expo Special Event Saturday July 8, 2017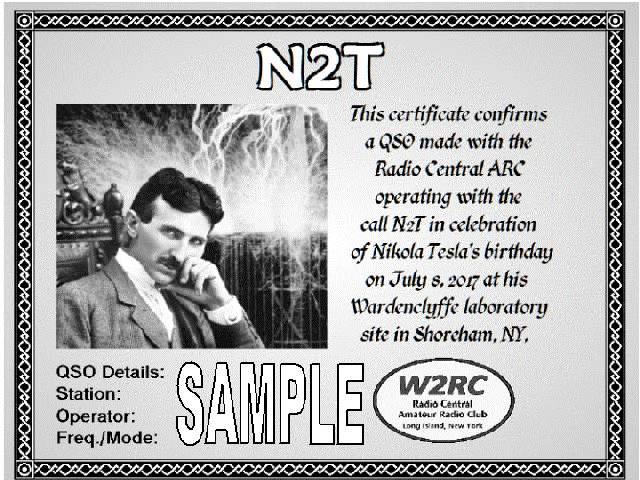 Radio Central Amateur Radio Club and the Long Island Amateur Radio Simplex Club operated as N2T (November 2 Tango) at the Tesla Science Center property at Wardenclyffe on July 10, 2017, from 2:00 PM to 6:00 PM Eastern Daylight Time to help celebrate Nikola Tesla's 161st birthday. Anyone who worked us and has a valid e-mail address on QRZ.com received a certificate to commemorate the QSO. If your email address on QRZ.com is not current, you can still receive a certificate by sending us your email address at

Ham Radio and Distracted Driving
In light of increasingly strict "Distracted Driving" laws, our ARRL Hudson Division Director contacted the New York State Department of Motor Vehicles to get their position on operation of mobile Amateur Radio equipment with respect to Distracted Driving laws. The DMV responded with a letter of opinion that appears to be very favorable to Amateur Radio. Basically is says that talking via ham radio does not constitute a violation of the Distracted Driving laws. It should be noted that though the DMV's letter (which can be downloaded from the Hudson Division web page here, of or from the RCARC web page here) is pro-Amateur Radio, it's an opinion from the DMV, not a binding agreement, so it's still possible to get pulled over, cited, and required to appear in court. More importantly, you should always give the road and traffic absolute priority over operating your radio while driving. In Mike Lisenco's own words: "Feel free to print out this opinion, but understand that it is not a license to be stupid! Letís hope that you never need to use it."

(C) Copyright 1995-2008 Radio Central Amateur Radio Club.
All subsequent RCARC pages are copyright 1995- 2008 Radio Central Amateur Radio Club.